We have been bringing you meat specialties for more than half a century. We have continuously improved our production processes in our domestic factories, and in 2008 it was time to expand. We teamed up with major companies with a long-standing tradition in Slovakia, Hungary and the Czech Republic. We continued to grow thanks to honest joint work, and in 2021 we became a proud part of Smithfield Foods, Inc., which is a global market leader in the meat-processing industry and one of the world's leading vertically integrated meat-processing companies. It owns farms, production facilities with equipment and offices in the US, Mexico and Europe. It currently employs 40 thousand people in United States and 14 thousand people in Europe and works with thousands of local farmers.
Start of construction of the meat-processing plant in Humenne. A new era for the meat industry was born in the north-east of Slovakia under the Vihorlat Mountains.
Commissioning of the new meat-processing plant, which is a part of the eastern Slovak meat-processing industry. People from neighboring towns also found jobs in the new plant.
Modernization and reconstruction in the plant. Installation of the first meat-packing machine in Humenne.
In the center of the Novohrad region, construction commenced on a new plant on Mikušovská cesta in Lučenec. It will contribute to the development of agriculture and self-sufficiency in food production.
Commissioning of the meat-processing plant in Lučenec. The new, modern and technologically equipped plant brings many opportunities. Large capacities for the most efficient processing of meat from a wide area, created conditions for the purpose of export and more.
Mecom a.s. is founded in Humenne. The entire production plant undergoes modernization. Investments are directed into production technologies to ensure quality and expand the product range. The company thrives and wins many awards.
Quality meat and meat products are sold in more than 50 outlets, and the plant in Humenne employs more than 420 people.
The Mecom plant in Humenne was the first meat-processing enterprise in Slovakia to obtain license number SK63. This number authorizes the company to sell processed meat and meat products on the markets of all EU countries. Mecom started its journey to the European Union with a new trademark, DRUGET, which is closely linked to the history of the town of Humenné.
Mäsokombinát Hrádok Lučenec becomes part of Mecom a.s. after the company's 10th anniversary.
With the acquisition and merger of several meat-processing companies, including from abroad, the single, large, strong and stable Central European Carnibona group is formed.
The consolidation of the Druget, Fajne Novohrad and PM Zbrojníky brands create a unified and strong Mecom brand.
We enter a new category and launch grill products of different flavors. A new ere begins and we become the leader in offering a grill range. This also includes a massive promotion during the summer in the form of the Mecom Express Grill Party, which continues for years to come.
The Mecom brand, as one of the most successful meat-processing companies in Slovakia, receives the Superbrands Award for the first time.
Consumer surveys and trends show an increased interest in meat products with a high meat content. We launch a new premium range of products, all of which are made in original recipes, with exciting new seasonings and high meat content.
At the beginning of the year, we come to the market with the new packaging for the products in our core portfolio. We are following new trends, being innovative and thus becoming more attractive and modern in our segment. We are also giving the premium range a new black and gold design and adding up to seven new, delicate hams. Products with not only high meat content, but also interesting and unique flavors on the market.
We expand the "cutting" centers at our production plants in Lučenec and Humenne, significantly increasing the number of workers and the total volume of pork halves cut.
We launch a new product line called Naša Slovenská, which includes meat products made exclusively from 100% Slovak meat. The main objective of creating the new product line Naše slovenská is to support the food self-sufficiency of the country as well as its domestic farmers. Consumers find products on the market with the distinctive 100% Slovak meat label, in Slovak colors.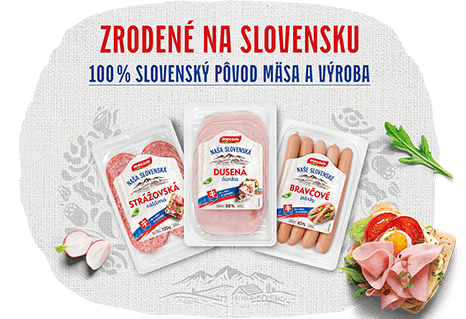 Together with other sister companies under the MECOM GROUP, Mecom becomes a proud part of Smithfield Foods, a global market leader in the meat-processing industry. The company operates its food business under the motto "Good Food. Responsibly." and has become one of the world's leading vertically integrated meat processing companies.
Miroslav Matvija
Operations Director
Peter Ballay
Supply Chain Director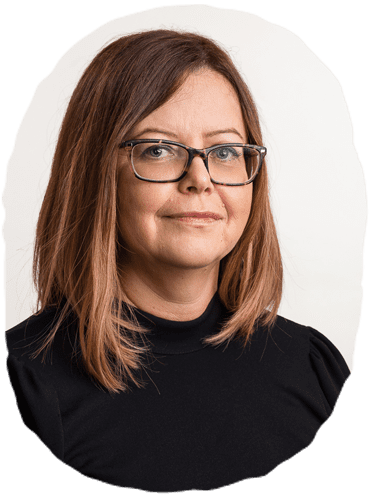 Adriana Sill
Chief Financial Officer
Zuzana Vaculčiaková
Purchasing Director
Quality
The quality of our products is always paramount. We will never settle for mediocrity.
Openness
We communicate openly and directly. Every opinion is important to us and two-way feedback is an absolute priority.

Enthusiasm
Each of us is important and each of us is a professional in our own right. Continuous improvement is what keeps us going.
Mindfulness
We care about the future of our planet and therefore we try to conserve finite resources.
Teamwork
The team goal is also the goal of each individual. Because only together can we do more.
We are meat lovers. We believe that every morning can be better with a slice of sausage, a barbecue more fun with a frankfurter and a journey nicer with a slice of ham. We believe that when everything we make smells great and tastes great, everyone will eventually have some.
Our products are a celebration of quality, tradition and a constant desire to improve. May every day you choose to spend with Mecom be like a delicious little holiday.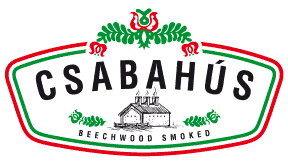 The right choice of meat, traditional, homemade slow smoking for up to three days on beech wood, carefully selected Hungarian paprika and several weeks of drying ensure an intense and exceptional gourmet experience with every sausage made by us. For more than 100 years, honest preparation and the selection of the right ingredients have been behind the unmistakable taste of our products.
Even the Emperor liked to savor every bite of the renowned Hungarian salami. We add only special ingredients to our products: original Hungarian spices, our long-standing know-how and tradition. Like the Emperor, you too can enjoy every morsel of our products, the harmony of their ingredients and the balanced taste. Enjoy every moment. We are Kaiser and we create unique and delicious products.
At each moment of production we think about you, your needs, your tastes, the moments you will experience with us. Only you know what your loved ones like best, what makes them laugh, what makes them happy, what puts a smile on their face. Only you can prepare what they like best at the right time and conjure up unique moments full of joy and happiness, even from seemingly ordinary things. Only you can add your magic ingredient that can turn even ordinary things into a "big deal".