The Mecom Group operates in 3 countries.
Popular and quality meat products are made by the hands of professionals and meat lovers in 2 factories in Slovakia and 2 in Hungary.
The Czech capital is home to the headquarters of our sister brand Schneider, which continues its long tradition. Its offer includes tasty meat products and specialities.
Schneider Food, s.r.o,
1724/129 Na Pankráci,
140 00 Prague 4

All processes are supervised from our headquarters in the capital of Slovakia. We work on plans, strategies and activities aimed at all meat lovers.
Mecom Group, s.r.o.
Einstein 25,
Bratislava 851 01

Thanks to its specialisation, the Lučenec factory produces quality sausages, a wide range of seasonal specialities and popular spreads made from quality ingredients.
Production FTE: 200
Certificates ES:IFS
TESCO: approved

We also have a factory in Szolnok. The renowned Hungarian salami with noble mold of the traditional Kaiser brand is produced here and its unique taste will delight every meat connoisseur.
Certificates ES:IFS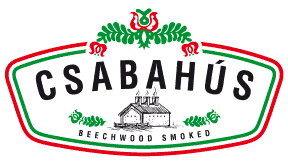 In the south of Hungary, we have a factory where we produce the delicious Csabai dry sausage. This is a truly world-famous and traditional sausage with a refined taste.
Certificates ES:IFS
TESCO: approved

The factory in Humenne is the bearer of a long tradition of meat production in eastern Slovakia. Today we produce delicious dry and semi-dry salamis, dry sausages, hams, soft salamis, smoked meat products and bacon.
Production FTE: 300
Certificates ES:IFS
Tesco: approved

All plants are certified annually according to the IFS (International Food Standard), one of the most stringent of food standards. This is the most widely used standard and is used by most supermarket chains to control their suppliers.
At the same time, we regularly undergo inspections by the competent state authorities as well as supplier audits to ensure that we can consistently bring you products of the highest quality.
SLOVAK AWARDS
SUPERBRANDS AWARD
The Mecom brand boasts numerous Slovak Superbrands Awards, which are awarded by Slovak consumers and the expert committee of the Brand Council, the Slovak Superbrands program.
Thus, every year we confirm that we are a quality and established brand on the Slovak market and that our products are among the absolute best.
BEFORE YOU TAKE A BITE, TAKE A CLOSER LOOK